Below you will find the 3-step easy method by which you can add credit to your account.
1. Choose the credits package.
Please follow the Bitcoin payment procedure below, do not add the package directly to your cart, because Directory4escorts.com platform does not process direct payments. So please use Trust Wallet App.
GBP to Bitcoin conversion is for example only (values were converted on May 1, 2022), please calculate the updated Bitcoin price of these packages yourself (or send us a message HERE and we will convert for you the current approximate Bitcoin price for the package you want). 
No bonus
Example: You pay £100 (BTC 0.00327), you get 100 credits.
Bonus 5%
Example: You pay £200 (BTC 0.00654), you get 210 credits.
Bonus 7%
Example: You pay £300 (BTC 0.00983), you get 321 credits.
Bonus 10%
Example: You pay £400 (BTC 0.01311), you get 440 credits.
Bonus 20%
You pay £500 (BTC 0.01639), you get 600 credits.
Bonus 40%
You pay £1000 (BTC 0.03278), you get 1400 credits.
£1400
Pay just £1000
+40%
Bonus 50%
You pay £1500 (BTC 0.04918), you get 2250 credits.
£2250
Pay just £1500
+50%
Bonus 100%
You pay £2000 (BTC 0.06556), you get 4000 credits.
£4000
Pay just £2000
+100%
2. Pay via Trust Wallet App.
Pay the desired amount of Bitcoins via Trust Wallet. (Optionally, you can contact us before making payment, if you have any questions.) 

Our Public Address to Receive Bitcoin (BTC):
bc1qvrlurzw8t7ysjsfhtdtfmaqwnxuj0ky35qytjc
Send only Bitcoin (BTC) to this address. Sending any other coins may result in permanent loss!
- Have "Trust Wallet" app already? On your mobile phone, click HERE to pay or scan the QR code below: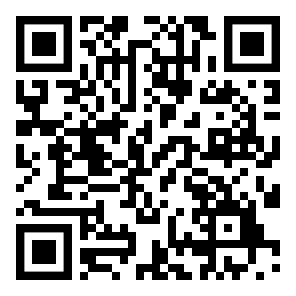 3.   Contact us
Contact us via the contact form (click
HERE
) to confirm payment. Please use in the contact form the same address on which your account is created on directory4escorts.com.
In 12-24 hours, after we check the payment and confirm that everything is fine, we will add the equivalent amount in pounds to your account. Each credit is worth 1 pound. 
After confirmation of the payment, every pound you get (including the related bonus) will be converted into credits which will also be called "pounds" (£).  Read our TOS
HERE (CLICK)
.
Once the credits reach your account on directory4escorts, you can use them for a variety of purposes (for example, to turn ads into premium ads, to bring free ads back to the homepage, and more). You choose!
FREE £ CREDITS ! (Bonus valid from 2 May 2022)  
£15
- The user will get £15 credits automatically after registration.
£30
- When a newly registered user used the referral link of an existing user, both users will get £30 credits to their wallets. Credits are added to the wallet after a newly registered user activates it's account. You will find your referral link (which you can even publish on your blog) in your account on our platform, in the Wallet & Packs category (please read
TOS HERE
).